The winery "Vinoteka Divino" is a place with a selected offer from the local wine producers of wine, brandy and hand-made delicacies, created with the idea of creating an offer for a city full of wine lovers, giving them a new oasis for buying and tasting these products.
In the selection of the product range, we stuck to the local and regional offer, and we emphasized the desire to support small entrepreneurs.

We plan to do various promotions, presentations of wineries and other producers in our tasting area, as well as wine training, daily wine school, and overall to work on raising wine awareness in the city.
So far, our assortment includes about 150 labels, with wines from various parts of the country, such as Vojvodina, Fruska Gora, Topola, Sumadija, Zupa, all the way to Macedonia, Montenegro, Istria.
We also have our own in-house wine, by the Vojnovic Winery from Begec near Novi Sad.
There are 5 labels of this winery on offer.
We currently have several types of brandy, with a focus on plum brandy (rakia), which is a brand of this region in itself.
From the gastronomic offer, there are currently delicacies such as:
- duck pate
- baked cheese with bacon and prosciutto
- wine chocolates that are specially designed for each type of wine
- sweet and spicy sauces
- truffles in olive oil.
All these products are made by hand and with great care, and our goal is to make this effort stand out and for our customers to recognize their quality.
We invite all lovers of such products to visit us, try something from our offer and we are sure that they will gladly come back whenever they want to feel like real hedonists.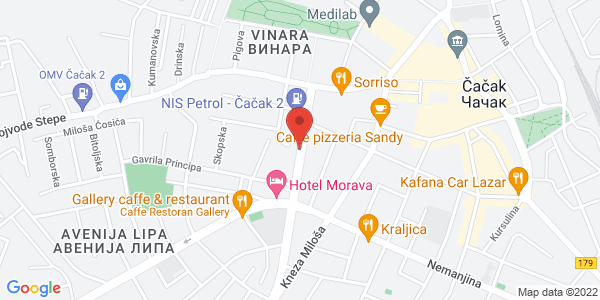 WORKING HOURS
| | |
| --- | --- |
| Monday | 12:00 - 21:00 |
| Tuesday | 12:00 - 21:00 |
| Wednesday | 12:00 - 21:00 |
| Thursday | 12:00 - 21:00 |
| Friday | 12:00 - 22:00 |
| Saturday | 12:00 - 22:00 |
| Sunday | We are closed |