USEFUL INFORMATION

Sending via mail / courier services

Works on Sundays
Delivery

Works out in the field
Tree nursery Jakovljevic is a company that offers decidious and conifer trees for the past 20 years.

The company with a family tradition that always accepts challenges and of your private courtyards, parks, offices and parking true green oasis which give a new look and more beautiful picture of everyone who comes, or to put applied to pass by you.

Our two nurseries in locations Dragobraca and Jovanovac, both near Kragujevac readily available for anyone who wants to come, providing tens of thousands of different plants that manufacturers, as well as sawmills, shrubs and other ornamental plants that can brighten up your space.

Of course, in addition to selling themselves seedlings can get the full service for courtyards, conceptual design, transportation seedlings or perhaps a beautiful fountain that will stand out from other business or private world.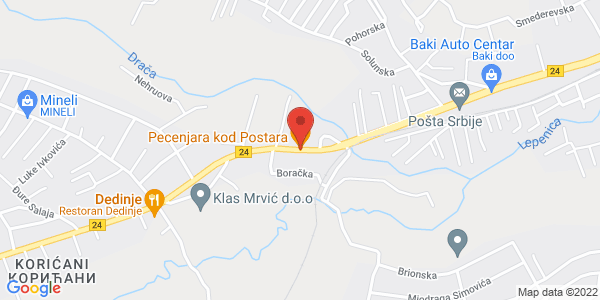 WORKING HOURS
| | |
| --- | --- |
| Monday | 08:00 - 18:00 |
| Tuesday | 08:00 - 18:00 |
| Wednesday | 08:00 - 18:00 |
| Thursday | 08:00 - 18:00 |
| Friday | 08:00 - 18:00 |
| Saturday | 08:00 - 18:00 |
| Sunday | 08:00 - 14:00 |
ADDITIONAL LOCATIONS
NURSERY GARDEN JAKOVLJEVIC
252 Kraljevackog bataljona st., Krafgujevac
GPS coordinates: 43.992175, 20.863235
Works on Sundays
WORKING HOURS
| | |
| --- | --- |
| Monday | 08:00 - 18:00 |
| Tuesday | 08:00 - 18:00 |
| Wednesday | 08:00 - 18:00 |
| Thursday | 08:00 - 18:00 |
| Friday | 08:00 - 16:00 |
| Saturday | 08:00 - 18:00 |
| Sunday | 08:00 - 14:00 |